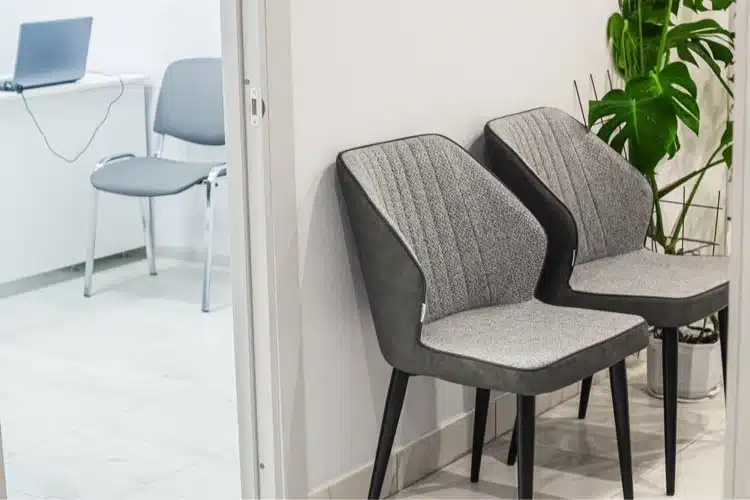 We're excited that you've chosen Victoria Foot & Ankle Center for your podiatry treatment and needs. You can download and fill out New Patient forms on our website to bring to your scheduled appointment, or arrive early to complete any New Patient documents. With our doctor's skills and excellent care from our nurses and staff, you'll be back on your feet in no time at all!
Upon arriving at our podiatry office, you will first be greeted by friendly people. Our environment is designed to help you feel welcome and comfortable.
When you meet with Dr. Eberly, he will take the time to identify your goals and expectations of your experience at Victoria Foot and Ankle Center. Then he will diagnose your condition by considering your thorough history, examination, and testing. Next, we will educate you on your diagnosis, available treatment options, and prognosis. He will spend time and make sure all of your questions are answered. Depending on your treatment needed, we may even be able to provide same-day podiatry care.
We will have you fill out information about your health, medications, and insurance. It is helpful to bring a copy of your medication list for our records. You will also need to bring your Health Insurance or Medicare Cards. The office staff will make a photocopy for our records. If you have test results from other facilities such as X-rays, an MRI or CT scan, or other relevant lab work this will facilitate your diagnosis and treatment.
Overall, your first visit will be informative and helpful, and our goal is to put you at ease.
Have You Requested an Appointment?
Schedule An Appointment Online
Complete the Form Below Or Call Us At 361-576-3338 (FEET)