Podiatrist
Serving Goliad
On average, we walk over 75,000 miles over a lifetime – which equals traveling around the world three times! There is no doubt about it: your feet get you far. But without proper care, you might see the health of your feet and ankles decline over time. 
Whether you have started to feel pain when you walk, have a fungal infection, or you are dealing with a long-term underlying condition such as arthritis, the podiatric team at the Victoria Foot & Ankle Center can help you restore your overall well-being – and get back on your feet! Get in touch with our Goliad team of podiatrists and podiatric surgeons at 361-576-3338 – or book your initial consultation with Dr. Matthew Eberly, DPM today.
Why You Should See a Podiatrist for Your Foot Health
With so much time spent on our feet, it is common to experience foot health issues. According to estimates, around 75% of Americans will experience foot problems at some point in their lives, including ankle injuries, fungal infections, and ingrown toenails. 
However, only a third of those experiencing foot issues actually go on to see a podiatrist. But, while foot issues might feel unimportant at first, they can develop into life-disrupting health conditions that will affect your ability to move, stay healthy, exercise, and take part in social events. 
Because of all this, as soon as you notice pain or discomfort in the foot or you suspect an infection, you should not think twice about seeing a specialized foot doctor. A podiatrist can deliver specialized care for a wide range of conditions, from minor problems like ingrown nails to chronic conditions like arthritis. 
Unsure about what to expect when visiting a podiatrist? Our FAQ section can help – but don't hesitate to get in touch with our team to learn more.
Find Comprehensive Foot Care at the Victoria Foot & Ankle Center
At the Victoria Foot & Ankle Center, we understand the consequences that a foot condition can have on your entire life. That is why we are committed to providing efficient and tailored treatments for a wide range of podiatric conditions, including:
Ankle instability and mobility issues

Underlying chronic conditions like arthritis and tumors

Foot injuries

Bunions and calluses

Structural issues like Hallux Rigidus, flatfoot, and arch problems

Heel pain and Plantar fasciitis

Ingrown toenails and fungal infections
For high-risk patients, such as those suffering from diabetes or peripheral neuropathy, we can also deliver long-term plans to prevent relapses and maintain overall foot health.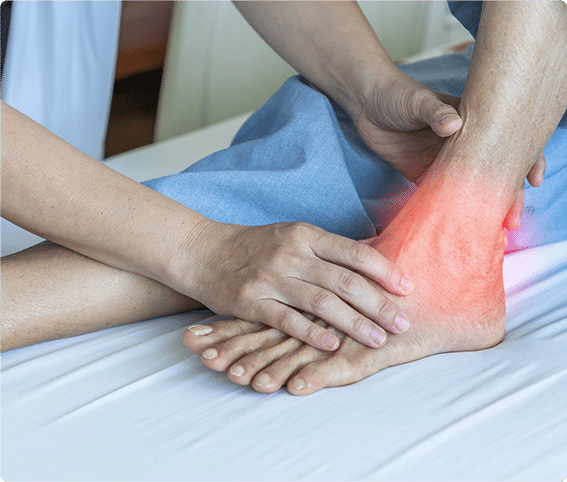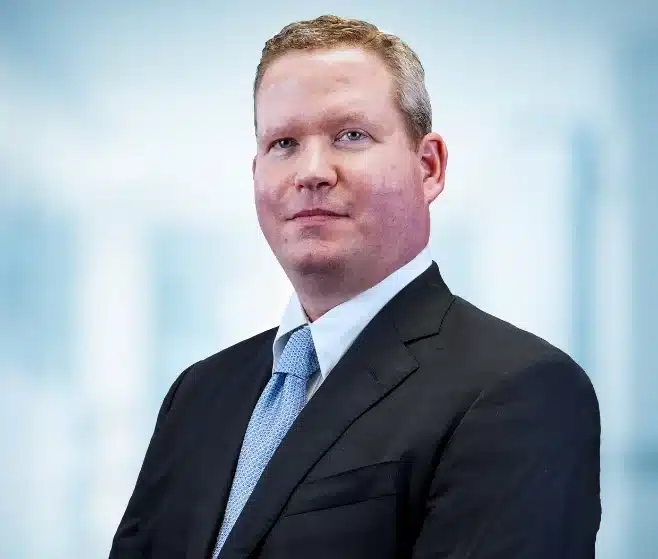 Finding a Foot Doctor You Can Trust: Meet Dr. Matthew Eberly, DPM
If you are suffering from a foot or ankle condition and you are looking for immediate or emergency care, there is little room for trial and error. At the same time, finding a professional you can trust can be challenging. 
When partnering with the team at the Victoria Foot & Ankle Center, you'll be under the care of board-certified podiatrist and podiatric surgeon Matthew Eberly, DPM, and his team of specialized nurses and healthcare providers. 
Unsure whether our team meets your care needs? Book your initial consultation with Dr.Eberly to get all of your questions answered and build a long-term relationship of trust.
Take Your First Step Towards Foot Health With the Victoria Foot & Ankle Center
At the Victoria Foot & Ankle Center, we are proud to be helping the Goliad community look after the health and wellbeing of their feet and ankles – and we are always welcoming new patients. Learn more about becoming a new patient at our practice here or use this form to complete the registration process before your first appointment. 
Still have questions about what to expect from us? Get in touch with our Goliad team at 361-576-3338 or send us an email at [email protected] to book a meeting with Dr. Eberly.
Complete the Form Below Or Call Us At 361-576-3338 (FEET)